TCDN – Exhibition organized by TOP REPUTE Company in collaboration with Vietnam Leather – Footwear – Handbag Association from November 16-18, 2022 at Saigon Exhibition and Convention Center (SECC), 799 Nguyen Van Linh, District 7, Ho Chi Minh City.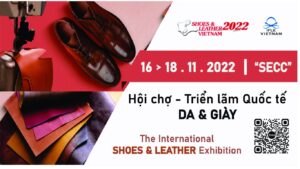 The 22nd International Shoe & Leather Exhibition – Vietnam will take place in 2022, the first year of the post-Covid-19 period, focusing on displaying and introducing products, materials and accessories. , machinery and equipment, new technologies for the leather – shoes – bags industry and organize many related events and activities within the framework of the exhibition; attracts a large number of visitors and fully converges leading businesses, with world famous brands in the leather & shoe industry from Italy, Germany, Taiwan, Korea, China, Argentina, etc. ..and all businesses – the typical representative of the leather & shoe industry in Vietnam.
This is a favorable condition for businesses to directly contact the market, meet, exchange, learn and capture information, display and introduce their products; looking for potential partners and investment cooperation opportunities, promoting exports, expanding markets with domestic and foreign customers, creating new growth engines for each business and contributing to the common development. , more effective than the leather and shoe industry in Vietnam.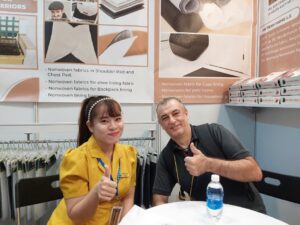 After 2 difficult years and consecutive failure to complete the socio-economic development plan, Vietnam is forecast to achieve and exceed 14/15 planned targets, including exceeding state budget revenue and economic growth of over 8 % GDP compared to the proposed level is only 6.5% in 2022. However, in 2023, many new difficulties and challenges will arise…
Vietnam's leather & shoe industry in the first 10 months of 2022 also grew production by 17.7% and the Industry Employment Index increased by 20.9% over the same period last year; Total export turnover of leather, shoes and bags increased by over 36%, with the strongest increase recorded in South America (47.8%), North America (41.8%), Europe (41. 0%) and Oceania (28.3%) and Asia (20.2%). Vietnam's leather and footwear exports to the regional markets of EVFTA, CPTPP, UKVFTA and ASEAN grew strongly, 43.9%, 39.8%, 36.8% and 45.4%, respectively); only EAEU market due to a decrease of -57.4%.
Vietnam sets a target that by 2025, the domestic supply rate of the leather and footwear industry will reach 75-80%, with high value-added products for export production.
Participation in the Fair is expected to help summarize, fully and deeply identify the economic context, advantages, difficulties and development trends in the coming time, suggesting new and useful solutions. At the same time, create new opportunities and motivations, directly and indirectly support the process of continuing to recover and maintain the successful growth of each business and the entire Vietnamese leather & shoe industry in the coming years.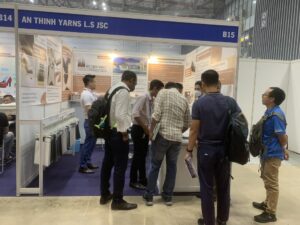 Source: https://taichinhdoanhnghiep.net.vn/tu-ngay-16-18-11-dien-ra-trien-lam-quoc-te-da-va-giay-lan-thu-22-d34745.html